The drawing is part of my essence and accompanies me from my childhood.
Designing images in ink on paper is a necessity and an amusement born of my love for the purity of the line and for letting my fantasy flow.
Next, I show you the main collection of my imaginary world: the Cosmic Vases, with biomorphic forms full of life.
Some of my vases have a feminine face, like the Catalan gypsy; others merge with the plant world and accentuate evolutionary femininity. Also appear vases inhabited by humanoid characters or extraterrestrials sympathetic and vital.
Here I leave you a whole world for those who want to get lost in it.
El dibujo forma parte de mi esencia y me acompaña desde mi infancia.
Diseñar imágenes a tinta sobre papel es una necesidad y un divertimento que nace de mi amor por la pureza de la línea y por dejar fluir mi fantasia.
A continuación, os muestro la colección principal de mi mundo imaginario: los Jarrones cósmicos, con formas biomórficas llenas de vida.
Algunos de mis jarrones tienen un rostro femenino, como la gitana catalana; otros se fusionan con el mundo vegetal y acentúan la feminidad evolutiva. También aparecen los jarrones habitados por personajes humanoides o extraterrestres simpáticos y vitales.
Aquí os dejo todo un mundo para quien quiera perderse en él.
Fish in love with a vase | Pez enamorado de un jarrón | 48x35cm | Ink on paper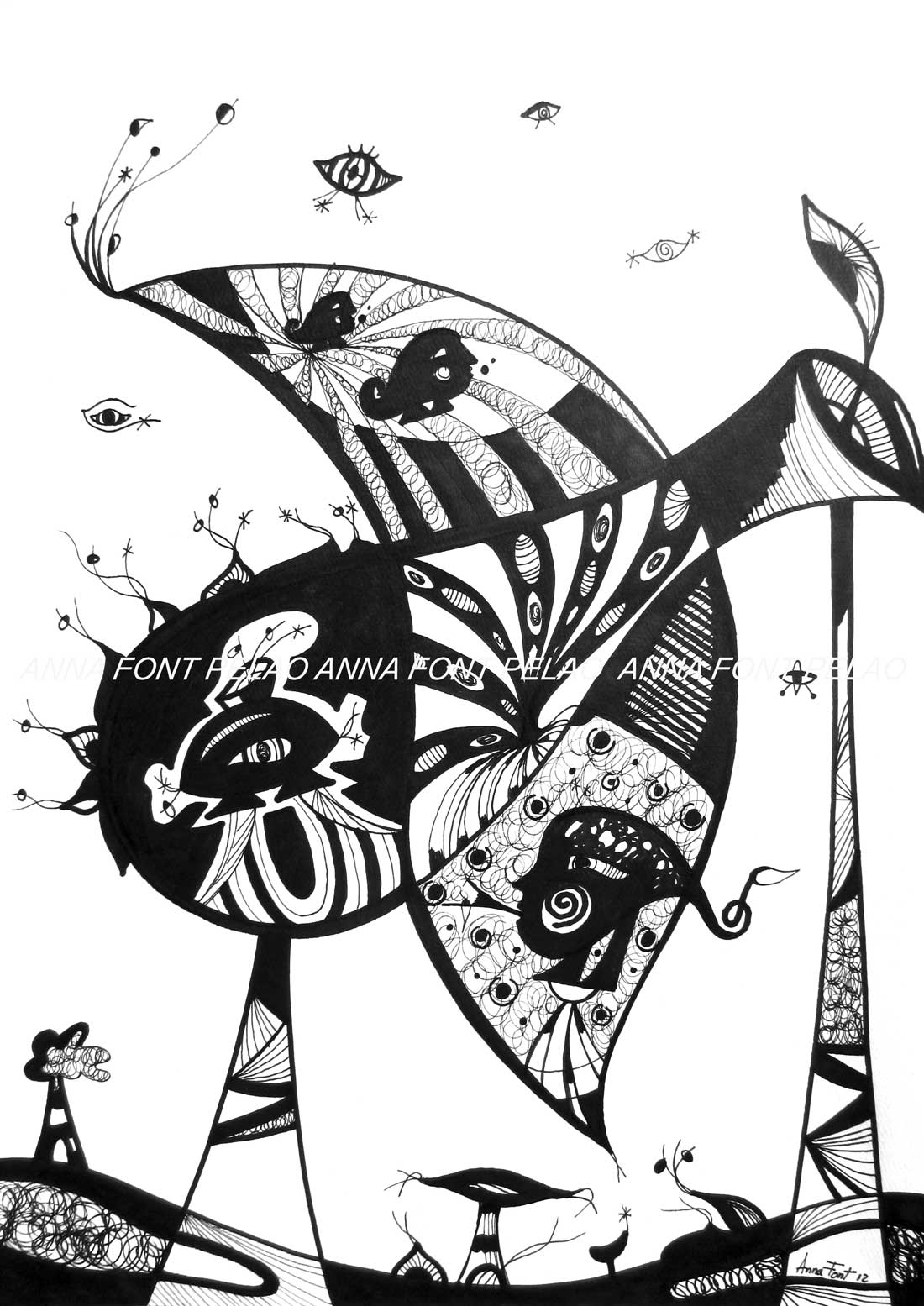 Paradox in the virtual era | Paradoja en la era virtual | 68x48cm | Ink on paper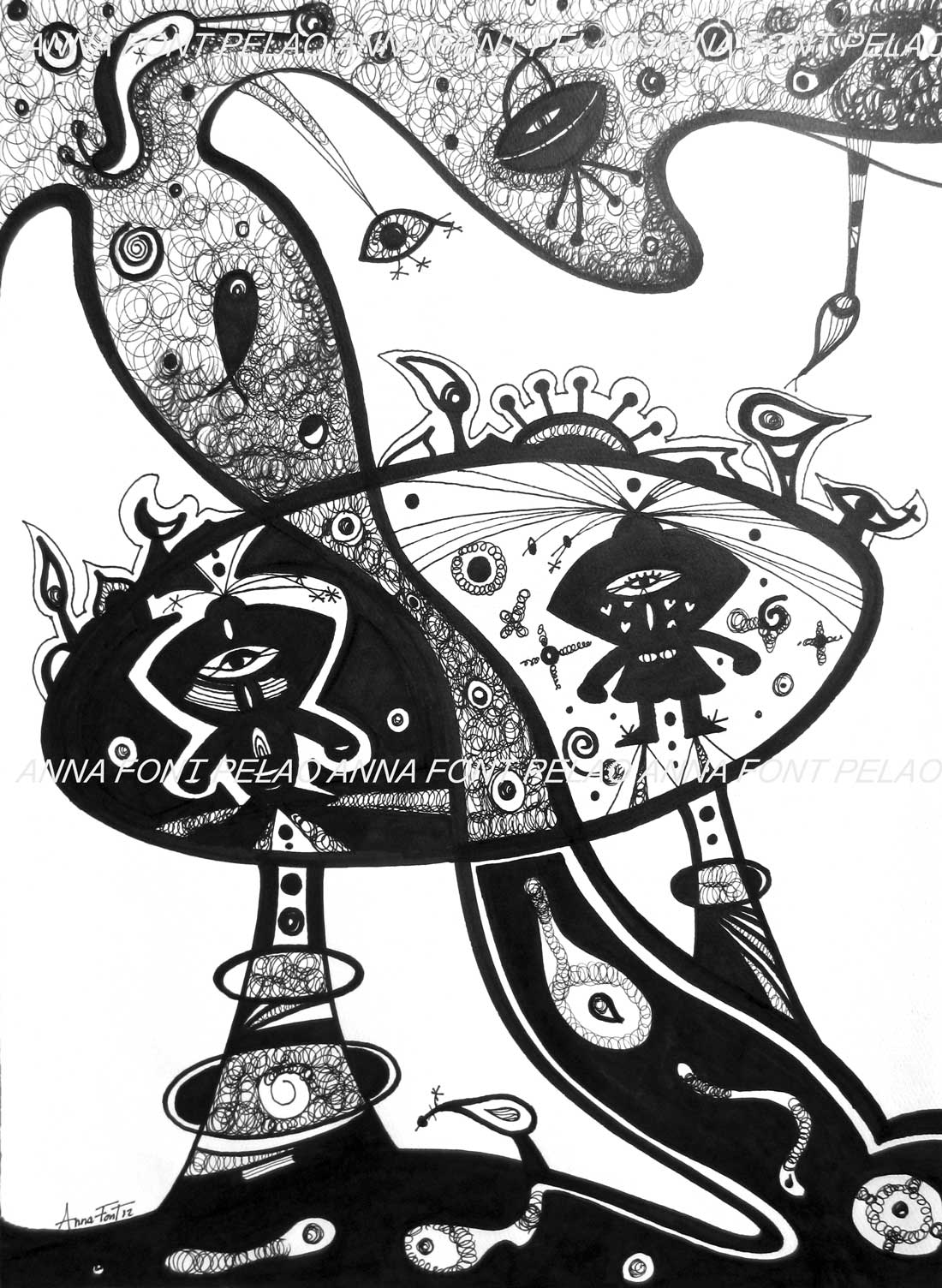 Animal nobility | Nobleza animal | 48x35cm | Ink on paperl | 48x35cm | Ink on paper| 48x35cm | Ink on paper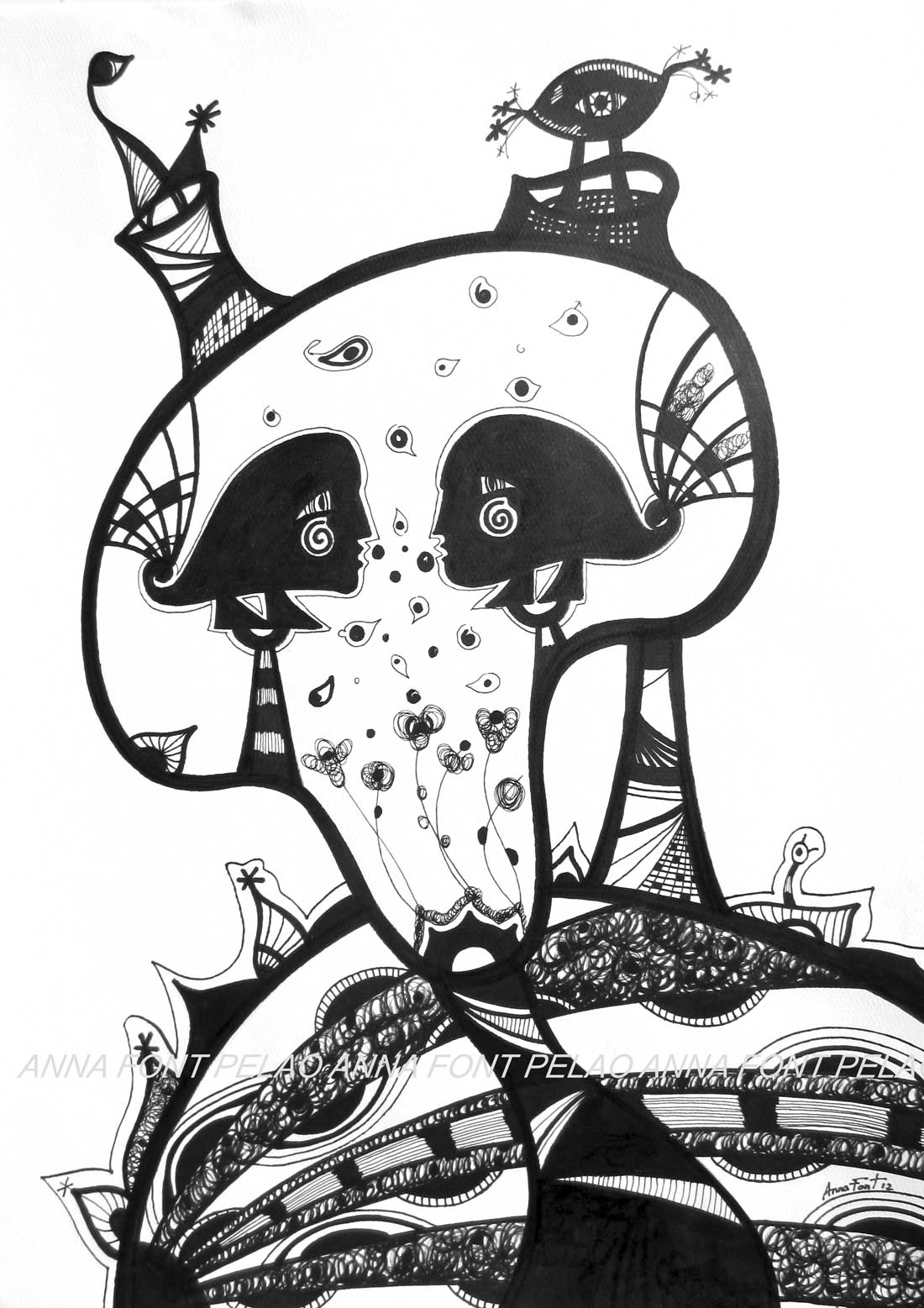 Hidden looks | Miradas ocultas | 48x35cm | Ink on paper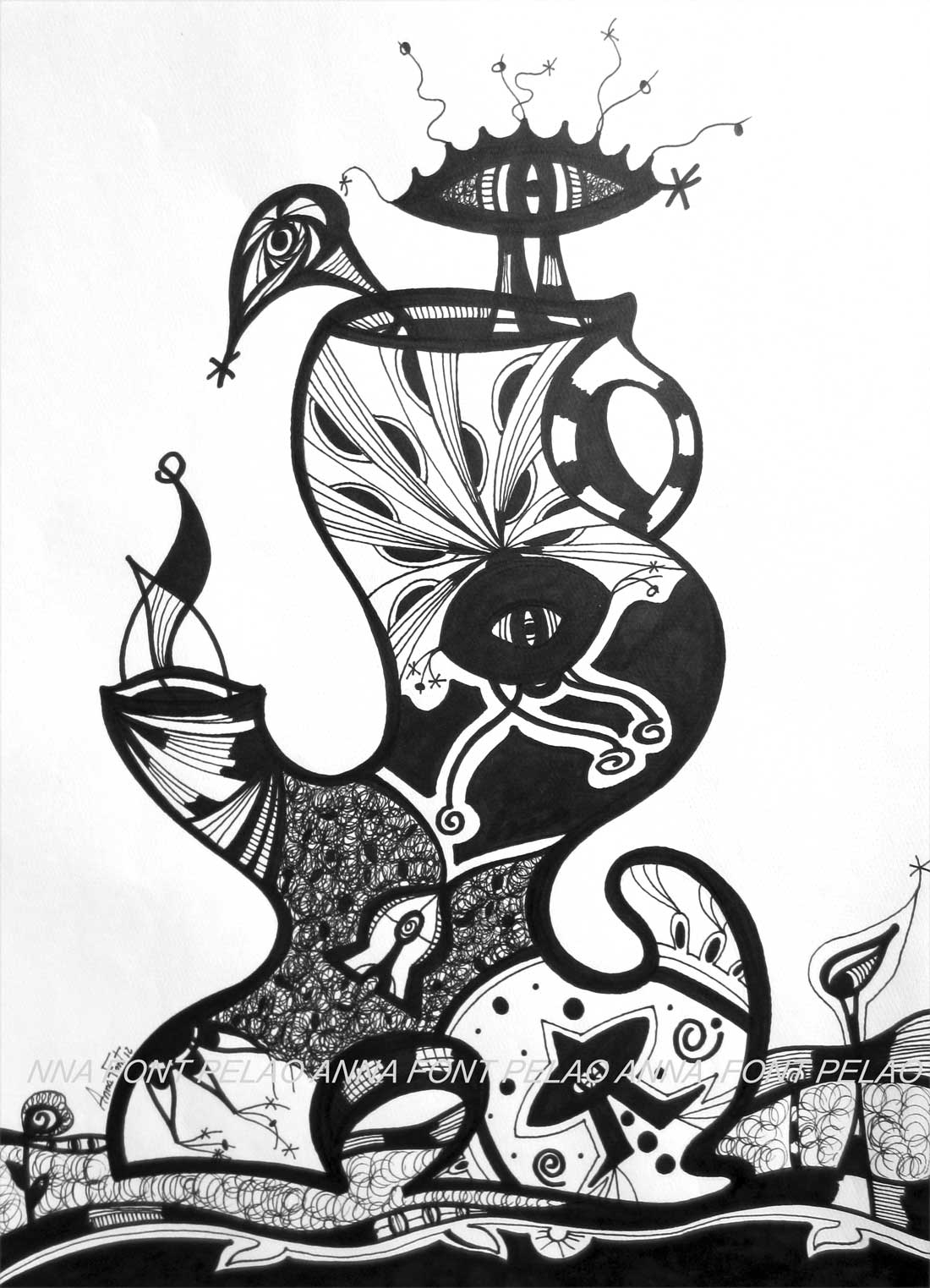 Balloon hallucinating by the Garrotxa | Globo alucinando por la Garrotxa | 63x48cm | Ink on paper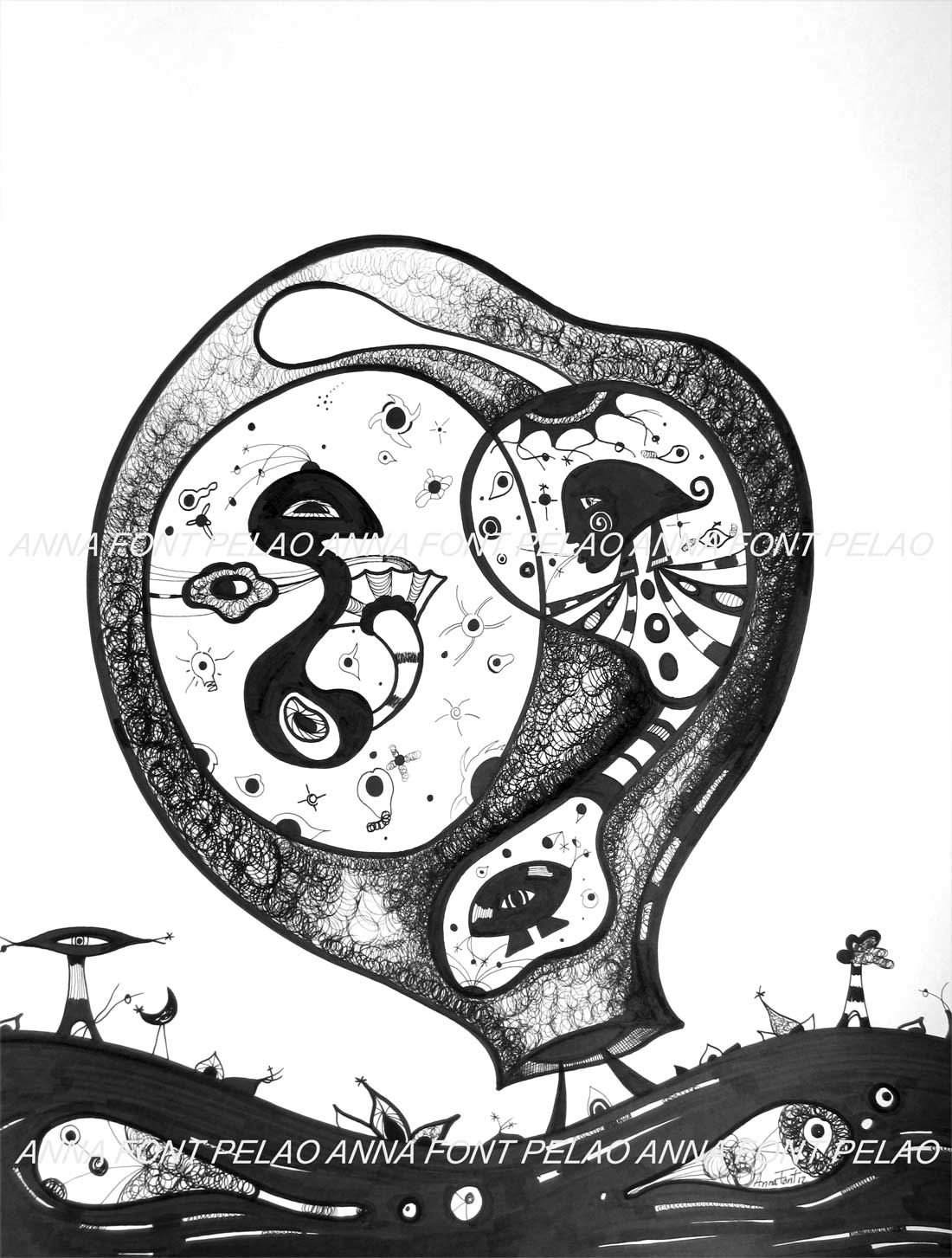 Catalan gypsy | Gitana catalana | 68x48cm | Ink on paper

Plant strength | Fuerza vegetal | 63x48cm | Ink on paper

Evolutionary femininity | Femenidad evolutiva | 65x24cm | Ink on paper

Plant harmony | Armonia vegetal | 63x48cm | Ink on paper